News archive: Australia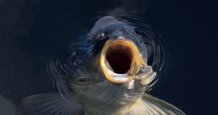 Plans to release a virus to reduce numbers of invasive Common Carp in Australia are unlikely to work and should be dropped, researchers say.
---
The agave plant - which is used to make tequila – could be the key ingredient to unlocking a new way of producing environmentally-friendly transport fuel and hand sanitizer, new research has found.
---
Scientists are manipulating genes that could solve environmental sustainability and conservation problems in Australian environments.
---